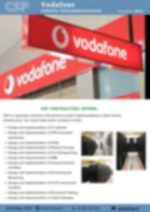 CSP is a specialty contractor that performs project implementations in Data Centers Infrastructure. Our robust data center solutions include: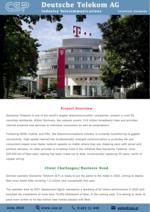 Deutsche Telekom is one of the world's largest telecommunication companies, present in over 50 countries worldwide. Within Germany, the network covers 13.6 million broadband lines and provides internet products and services to individual consumers as well as corporations.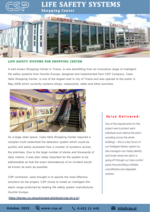 A well known Shopping Center in Tirana, is now benefitting from an innovative range of intelligent  life safety systems from Hochiki Europe, designed and implemented from CSP Company. Casa  Italia Shopping Center, is one of the largest mall in city of Tirana and was opened to the public in  May 2006 which currently contains shops, restaurants, cafes and other activities.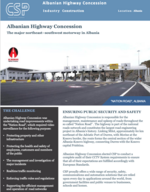 Albanian Highway Concession elected CSP to conduct a  complete audit of their CCTV System requirements to ensure  that all of their expectations are fulfilled accordingly with  European Standards.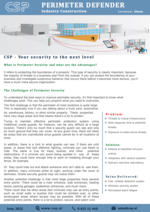 Protection of your boundaries is the first layer in a strong security posture. To be alerted quickly when an intrusion occurs is vital to ensuring intruders remain as far away from your property as possible. We can deliver strong, reliable, perimeter protection solutions using hardware and software solutions.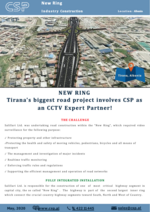 CSP  was elected to  conduct a  complete audit of  their CCTV System requirements to  ensure that  all of their expectations are fulfilled accordingly with European Standards. CSP proudly offers a  wide range of security, safety, communications and automation solutions that are relied upon  every day in applications around the world, from government facilities and public venues to  businesses, schools and homes.
CSP successfully installed the Premise and Outside Plant Backbone and horizontal structured cabling systems for the new EBRD Building.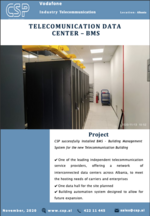 CSP successfully installed BMS – Building Management System for the new Telecommunication Building.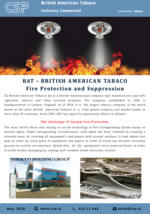 The main Server Room was relying on an old technology of Fire Extinguishing System based on  Aerosol agent. Under extinguishing circumstances, such agent has been released by creating a  stressful mess, by covering all equipment's and papers with aerosol residues.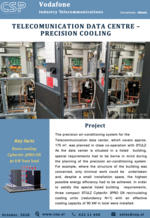 The precision air-conditioning system for the Vodafone data center, which covers approx.  175 m³, was planned in close co-operation with STULZ.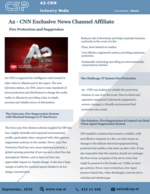 A2 – CNN was looking for reliable fire protection  solution in case of an fire event. Due to critical and  expensive equipment's (electronic equipment's,  servers, storage's), a friendly environment fluid  protection was a must.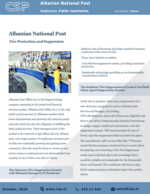 Albanian Post Office sh.a is the largest trading  company operating in the postal and financial services market. Albanian Post Office sh.a. is the only  public postal operator in Albanian market which  leads administrates and develops the national postal  network which has also the obligation of fulfilling the  basic postal services.